Create a short URL that blocks bots and fraudulent clicks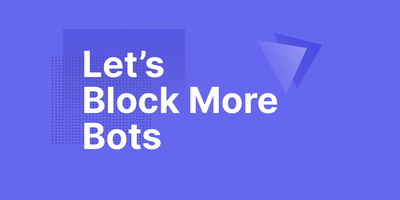 Enhanced bot-blocking has been a recurring theme among the feature requests from our valued customers.
In the past, users seeking to block link clicks from bots often relied on user-agent and other request header-based bot detection methods. While these strategies successfully thwarted most common threats, like spiders, scanners, and web scrapers, they unfortunately lacked the strength to effectively deter malicious users from clicking on links.
We are happy to announce that we've addressed this issue head-on. Today, we're rolling out a new feature that employs advanced techniques to prevent bots from clicking your links. But that's not all - this feature also ensures that bots will no longer appear in the access logs of your links. Simply put, their clicks simply won't count anymore.
To take advantage of this new feature, simply navigate to the link settings page and switch the "Block Bots" toggle to "On".