Introducing Linkila's Customizable Analytics Reports
At Linkila, we are committed to continuous innovation, ensuring that we provide you with cutting-edge tools to better navigate the digital landscape. With that in mind, we're excited to announce our latest feature: customizable analytics reports!
Tailored Analytics, Tailored Insights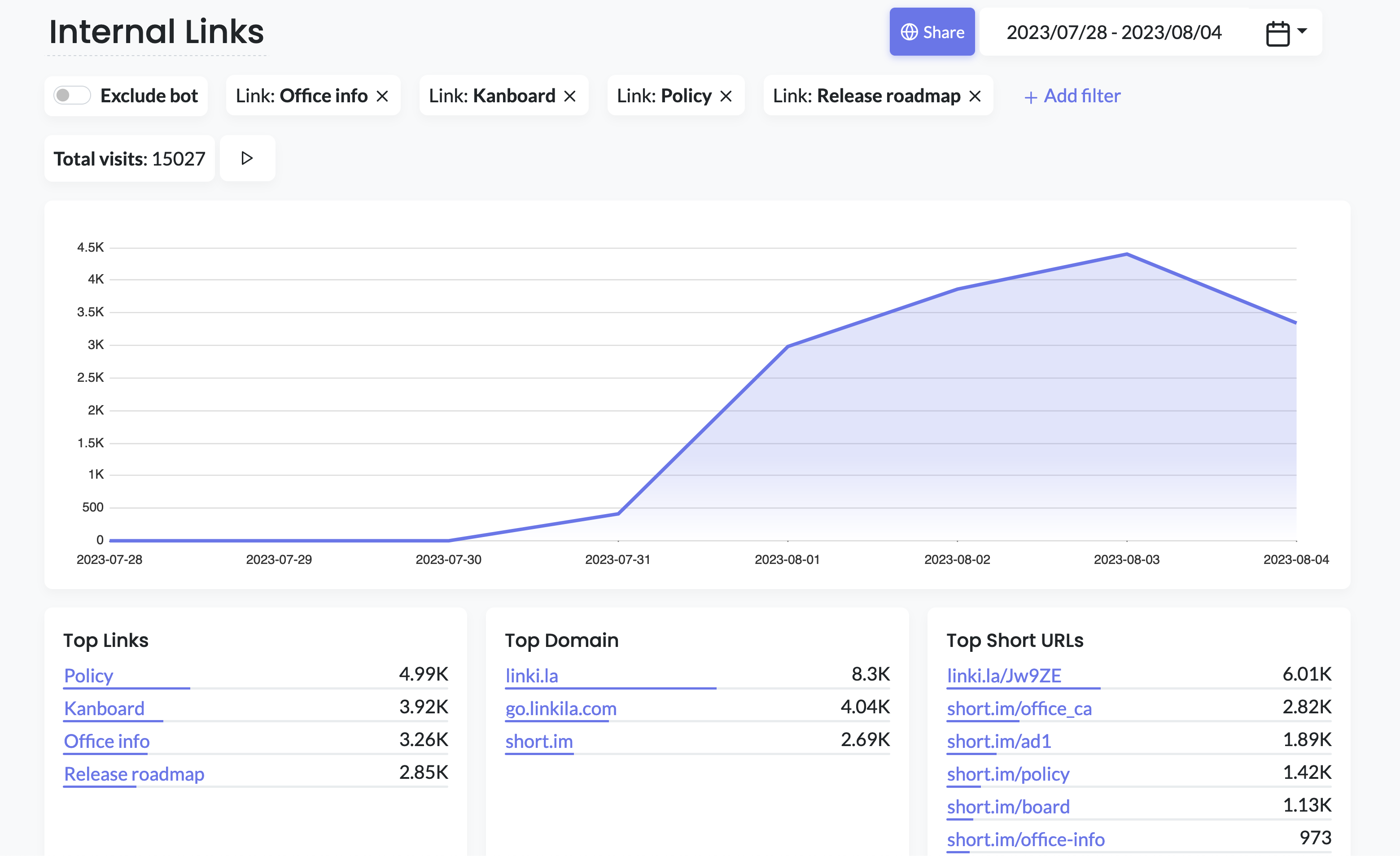 Data is more than just numbers; it's a source of rich insights that can inform your decision-making process. However, these insights often get buried beneath an avalanche of data that may not always be relevant to you. Recognizing this challenge, we've designed a feature that allows you to create bespoke analytics reports based on a defined set of match conditions.
This powerful tool provides you with the flexibility to focus on the data that matters most to you. Whether you're interested in tracking the geographical distribution of your link clicks, the timing of these clicks, or the devices used, our customizable analytics reports have got you covered.
Auto-Play
To make data tracking even more effortless, we've included an auto-play feature. Now, you can have your customized reports refresh automatically, providing you with a dynamic, real-time view of your data.
Sharing Made Simple
But the new features don't stop there! We understand the need for collaboration and transparency. Hence, we've made it possible for you to publicly share these analytics reports. This makes it simpler than ever to present your data on a big screen during team meetings or to share crucial insights with third parties. With Linkila, not only can you derive meaningful conclusions from your data, but you can also ensure that your team is on the same page.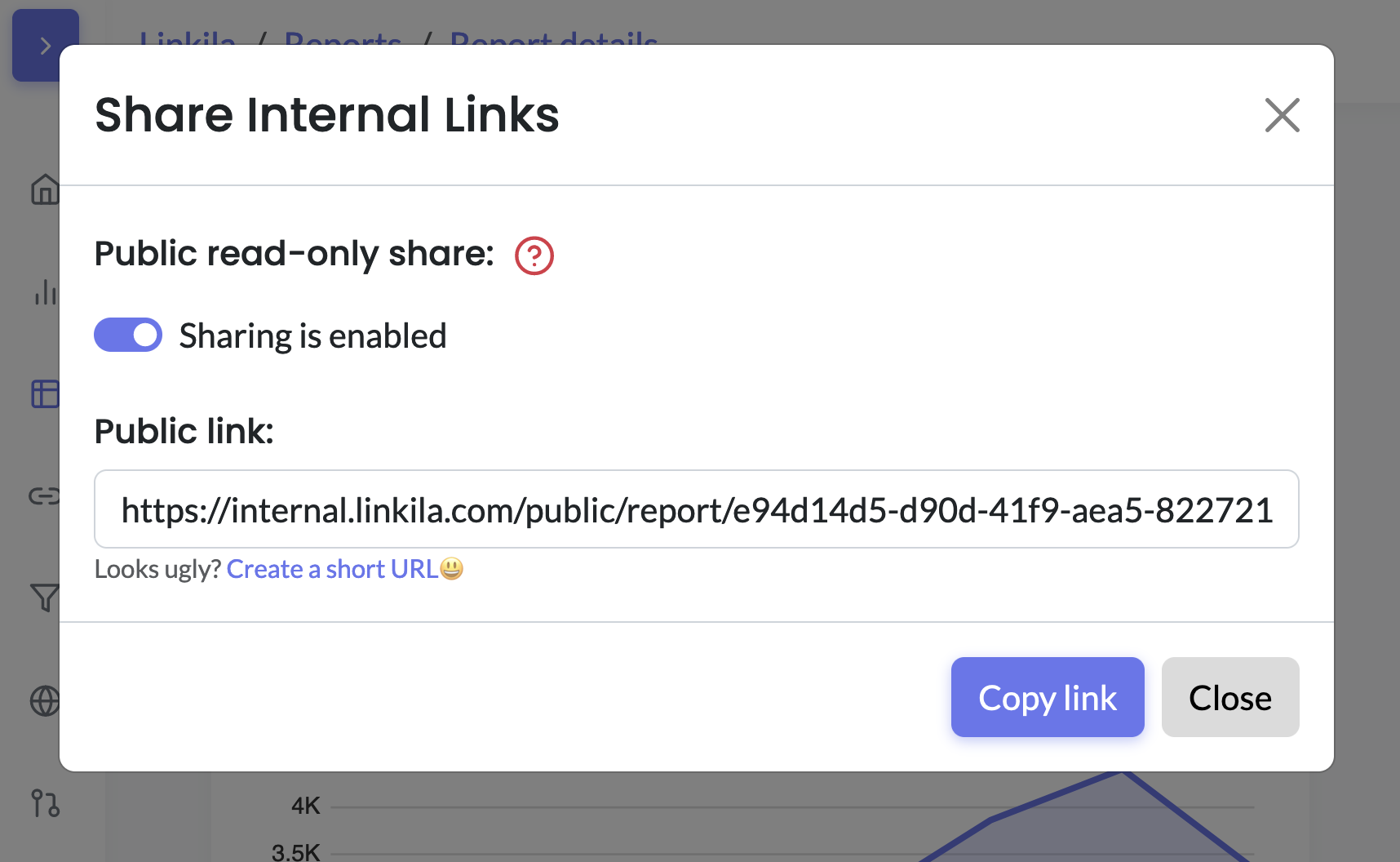 Getting Started is Really Just 1 Click

Getting started with customizable analytics reports is easy. Simply click the "Create new report" button when visiting the reports list page at https://app.linkila.com/reports/
---
We invite you to experience the ease and flexibility of our customizable analytics reports today. Because at Linkila, we believe that your data should work for you, not the other way around. Should you have any questions about how to best utilize this new feature, please do not hesitate to get in touch with our support team at: [email protected].